DIRECTORS OF RUSSIAN HERITAGE.  2018-2019.
Kato Hetschinof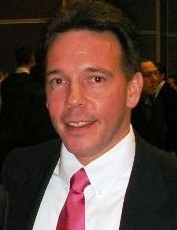 Kato grew up in a Russian American family before going to Moscow to work for the last 25 years as a business entrepreneur.  Now back in St. Petersburg, Florida, he looks for to celebrating his  "heritage" on the RH board.
Corey Merenda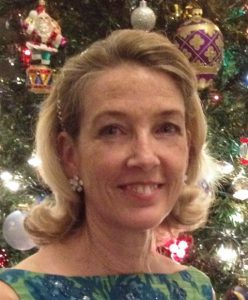 Corey Holt Merenda is not of Russian descent but has been fascinated with all things Russian for 30 years. Crime and Punishmentwas the first novel that drew her in and Russian literature has been her favorite ever since. She has taught herself the language and looks forward to someday reading the masters in Russian! She is fascinated with the people, history, culture, language and politics of Russia.
Originally from North Dakota, Corey received a B.A. from the University of Iowa, majoring in Music (piano performance) and German. She then received an M.M. from the Eastman School of Music in Rochester, NY. Her specialty is contemporary classical music. She has performed on over two dozen recordings, both classical and pop. Corey was on the board of directors and a performer for the Bonk Festival of New Music for 15 years. As a chamber musician and accompanist she has performed at numerous notable concert halls, including Carnegie Hall and Weill Recital Hall in New York, Walt Disney Concert Hall in Los Angeles, Orchestra Hall in Chicago, and the Forbidden City Concert Hall in Beijing. In 2007 she and her husband started their own hospitality design firm, Studio B Design Concepts, designing interiors for upscale hotels, restaurants, private airports, and museums. Locally they designed the Hilton Hotel at Carillon Park on Ulmerton Road, with other projects in the Florida Keys, NY, TX, MA, OK and AR.
Now looking to incorporate more Russian-related activities in her life, Corey is excited about increasing her participation in Russian Heritage by joining the Board of Director
Victoria Peppard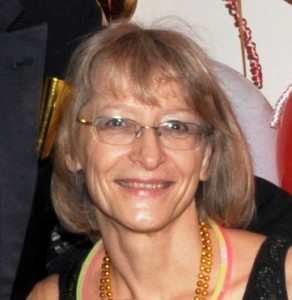 Victoria Peppard is in her second term on the board of RH but has been active in organizing Russian related activities in the community, and works as an official interpreter and translator.
Elly Roche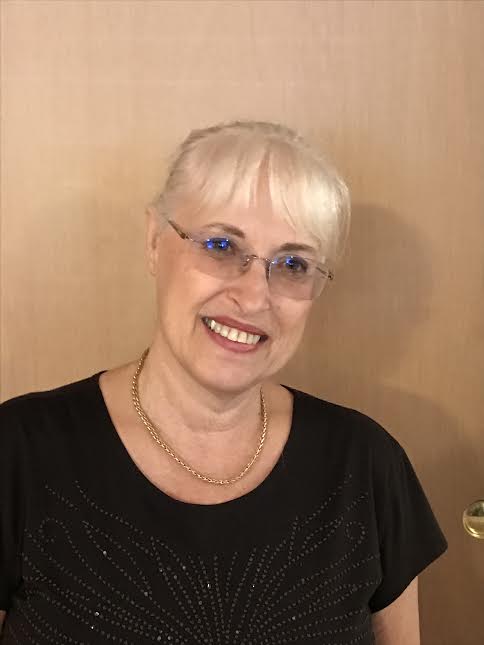 Elly Roche has been a member of the Russian American community for many years.  She is an accountant and now serves as the Treasurer for the Russian American Club in St. Petersburg, and has taken an active role in Russian Heritage events at the SPIFFS Folk Fair, and elsewhere.
Natalia Scarberry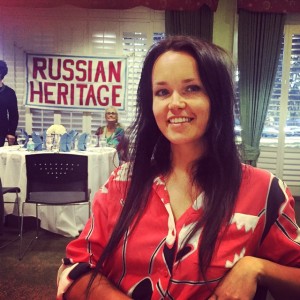 Natalia Scarberry works as an advertising designer.  She is from St. Petersburg Russia and has been promoting the two St. Peterburgs programs.  She is also involved in many local art projects.

Zhanna Thomas
 
Zhanna Thomas is creative designer from Odessa who produces stylish clothing and fancy set designs.  She is well connected to many groups in the Russian American community.
Margo Catsimatidis  (Honorary Board Member)

.
Nadia Yevstigneyeva  (Honorary Board Member)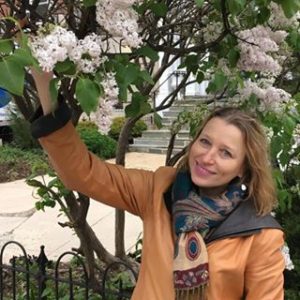 Directors