RUSSIAN HERITAGE WINTER BALL TICKETS FOR JANUARY 19, 2019
See Announcement Page for Details on Winter Ball
There are several options for purchasing tickets for the Winter Ball.  If you become a member of Russian Heritage and pay your dues for 2019 (see below) the price of the tickets for the Winter Ball will be $125 per person.  For non-members the price is $150.  However, if you purchase your tickets before January 4, 2019, the Early Bird price will be $100 for members and $125 for non-members.  We hope you will consider becoming a member for 2019 by printing the form below and sending your check to the RH PO Box; or by paying by PayPal or credit card on line.
Tickets for the Winter Ball may also be purchased by check and sent to the PO Box, or added to your cart, and paid on line.  This option is now available on this website.  We hope to see you at the Winter Ball on January 19!
CONSIDER PLACING AN AD IN THE PROGRAM BOOKLET.
If you would like to place an ad in the Winter Ball Program Booklet, click on program ads.  This will give you information about the Booklet.  You can send us the text of your ad by emailing us at russianheritageflorida@gmail.com, or by using the contact button of this website.  Payments can be made on line by clicking on the Donation Button and entering the price for your size ad.  For further information or help in preparing your ad, please call 727-201-6229.
 *     *     *
MEMBERSHIP DUES FOR 2019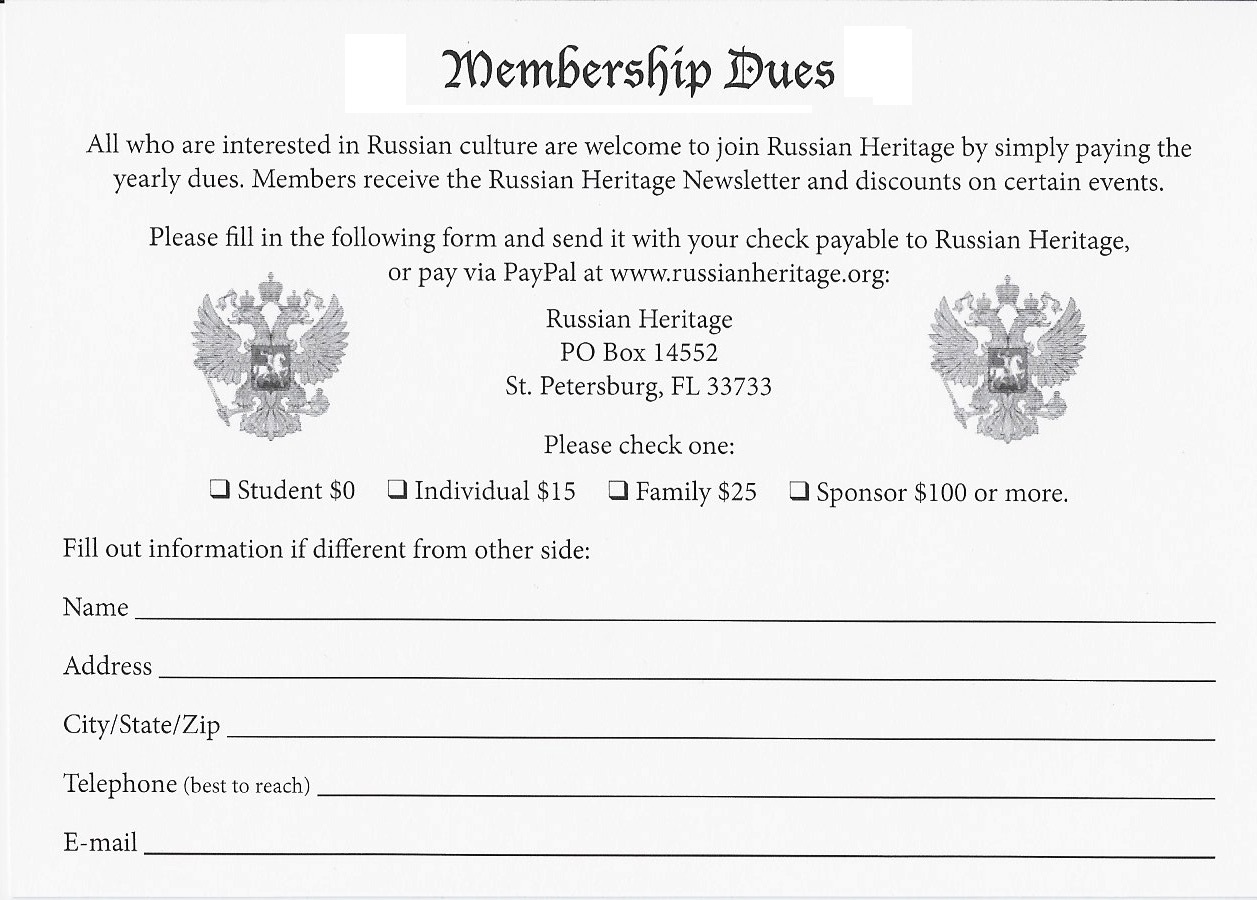 ---
Payments