"A successful and prosperous country will value its past. The people that wish to live in a country, needs to accept the traditions that it can share. I have full respect for Russia's timeless heritage. We have some of the greatest Russian writers who have helped us understand the complexities of the human experience, and recognize eternal truths. From Dostoyevsky to Pushkin, Chekhov to Solzhenitsyn, to Russian Composers like Tchaikovsky and Rostropovich. Indeed, Russia's Heritage has touched every corner of the world, and speaks to the humanity that we share. That includes my country here in the good ole United States of America, which has been blessed with Russian immigrants, for decades we've been enriched by Russian culture, and enhanced by Russian cooperation. The Russian American community has shown a concerted effort in preserving its unique heritage which is a vital link to our cultural, educational, aesthetic, inspirational, spiritual and economic legacies – all of these elements that literally make us who we are."
— Kato Hetschinoff, Russian Heritage President —
Russian Heritage Board of Directors
President
Kato Hetschinoff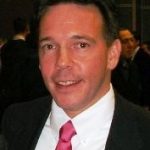 Kato grew up in a Russian American family in New York before going to Moscow Russia to work for 25 years as a business entrepreneur. Now back in St. Petersburg, Florida, he looks forward to celebrating his "heritage" on the R.H. board and in several other Russian organizations in the Tampa Bay Area. He believes in preserving culture, traditions and values which are important in a heritage, but also in the beauty and wellbeing of a great nation.
Email: [email protected]
Vice President
Victoria Peppard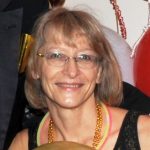 Victoria came to America in 1993 to study at N.Y.U. and she has lived in Tampa since 1994. She is a professional interpreter. Victoria has been a member of Russian Heritage since its founding. In 2015 she became a board member and in 2019 a Vice President. Victoria serves as a liaison person for coordinating many R.H. and U.S.F. joint projects and has a special place in her heart for children's programs. The New Year party "ELOCHKA" is one of them.
Email: [email protected]
Finance Director
Corey Holt Merenda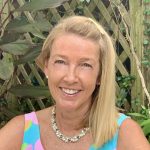 Corey is not of Russian descent but is very interested in the people, history, culture and politics of Russia and has taught herself the language. She received a B.A. from the University of Iowa in German and Music (piano performance). She then received an M.M. from the Eastman School of Music. Aside from music and foreign language endeavors, she currently runs her own business, Studio B Design Concepts, Inc., designing hotel interiors.
Email: [email protected]
Board Secretary
Evguenia Davenport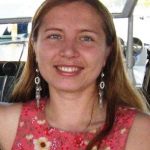 Evguenia Davenport teaches at the University of South Florida with a special interest in Russian Language and Literature and Spanish Language and Culture She has been active in Russian Heritage book group, having facilitated the discussion of Russian literary classics. She has also led student groups to Latin America.
Inna Ruefle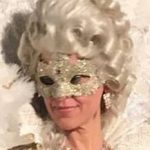 Inna is a cultured person who enjoys reading classical books. She enjoys having discussions about Russian writers and even composers. We look forward to her enthusiasm and her interest in making a contribution to our organization.
Email: [email protected]
Janna Aleksa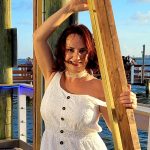 Janna was born in Russia and moved to the United States of America in 2001 with her son Dmitri. She love cooking, hanging around on our beautiful Tampa Bay beaches and enjoys dancing. She loves the Russian culture, cuisine and folklore, and adds "I would love our Americans to learn more about Russia and its real offerings."
Email: [email protected]
Ricardo Foster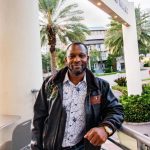 Ricardo is a retired 28-year naval officer, who arrived Brooklyn, NYC from Jamaica, West Indies. Ricardo is interested and enjoys learning about the Russian people, history, and culture. Over the last two years, he has supported Russian Heritage by being an active participant at activities and projects such as multiple cultural events, serving its board and two Winter Balls. As a United States Naval War College graduate, he hopes to be the bridge to connect, inspire and share both the rich Russian and American military histories. He engages and helps the local community by working a nonprofit flying club to make aviation focused outreach STEM programs more accessible and affordable to Disadvantage and At-Risk Boys & Girls.
Email: [email protected]
Nicholas Sampsidis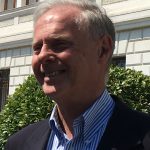 Nicholas is of Russian descent and is well-introduced in the greater worldwide "White Russian" Diaspora, having lived a nearly equal amount of time in Paris and in Russia following formative years in New York. He is an integrative and functional nutritionist/biochemist – an authority on chronic and infectious inflammatory diseases. "I do what no physician does. That is, if a patient is not remedied of his ill, I don't charge. In fact, in the Chekov country doctor tradition, people pay what they deem right or possible. They often consult me after their physicians advise that nothing more can be done." Nicholas adds: "I taught at Ransom-Everglades school, way back when – years that taught me to appreciate Florida. My arrival in Coconut Grove on a sailboat after circumnavigating Florida from the Suwannee River was a tad unconventional. So was the success with the soccer team, making it to the Florida State final for the first time in the school's history. But the paradise was missing something. People. It's why my discovery that the St. Petersburg-Tampa area has a Russian Heritage society with folk who are audacious enough to hold a Russian Winter Ball in the middle of a pandemic, branded into me: 'You're in the right place.'" Nicholas plans to add his diverse contacts, organizational experience, plus energy to the association.
Email: [email protected]
Mary Stenov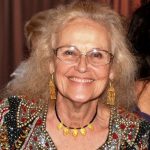 Mary had a long and distinguished career as an art teacher in Saudi Arabia and St. Petersburg, Florida.  She has also been an active participant in Russian Heritage, the Russian American Club, and the St. Petersburg International Folk Fair Society (SPIFFS), serving on the board of all three organizations for many years.  She has strong interests in Russian music and Russian cuisine.
Email: [email protected]
Zhanna Thomas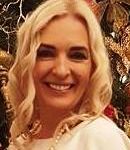 Zhanna is creative designer from Odessa who produces stylish clothing and fancy set designs. She is well connected to many groups in the Russian American community and has supported many Russian Heritage projects such as the SPIFFS Folk Fair and the Winter Ball.
Email: [email protected]
Mark Bolton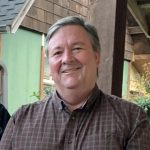 Through most of his life, Mark had little connection to Russia and its people other than one uncle who served as a palace guard to Tsar Nicholas II prior to the revolution. That changed when Mark and his wife Brenda adopted three children from the Ural mountains of Russia – a son and daughter from Perm and their youngest son from Berezniki. Mark and his family have maintained their connection to the Russian culture, travelling most recently to Russia in 2017 and remaining very active members of St. Andrews Russian Orthodox church in St. Petersburg.
Email: [email protected]