RUSSIAN HERITAGE WINTER BALL
Russian Heritage
Presents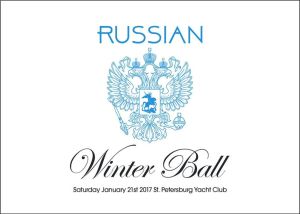 VIP Reception.  5:45 – 6:45 pm.
General Reception and Welcome.  7 pm – 7:30
3-course sit-down dinner at 8 pm.
Honorary Chairpersons: John and Margo Catsimatidis
The Russian Heritage Winter Ball is coming on January 21, 2017.  Program highlights dancing to the music of the Dazzlers, performances by singer Elona Krasavtseva, ballet and ballroom dance performances, and  an excellent raffle/auction.
IF YOU CHOOSE TO PAY FOR YOUR TICKETS ON PAYPAL, GO TO THE PAYMENT PAGE OF THIS WEBSITE.  AFTER COMPLETING YOUR PAYMENT, PLEASE GO TO THE CONTACT PAGE TO LET US KNOW  YOUR MENU PREFERENCE (BEEF ALA BYLINA OR FISH ALA SKAZKA) AND INDICATE THE PEOPLE IN YOUR PARTY YOU WOULD LIKE TO BE SEATED WITH.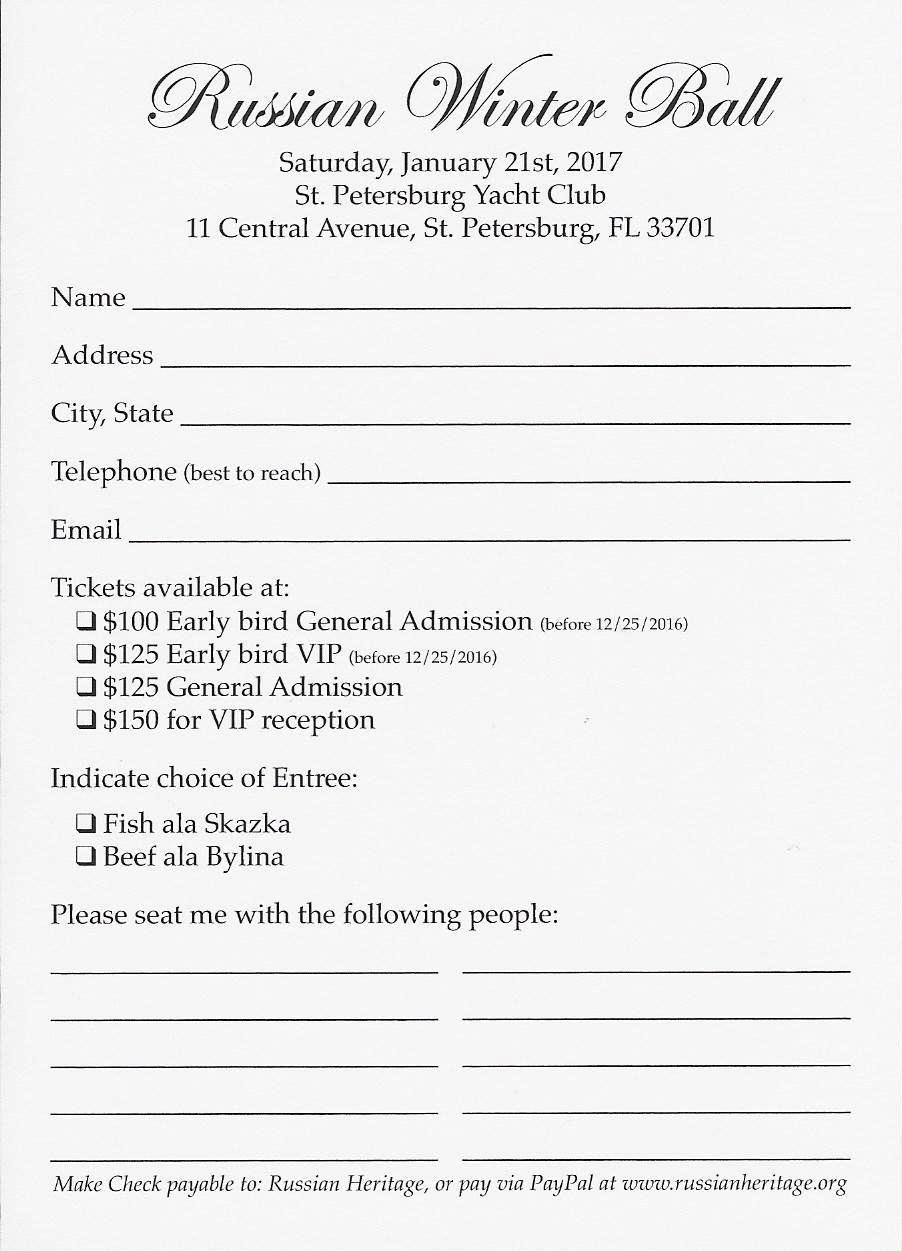 Images from last year's Gala Ball.