The Russian Winter Ball – 2018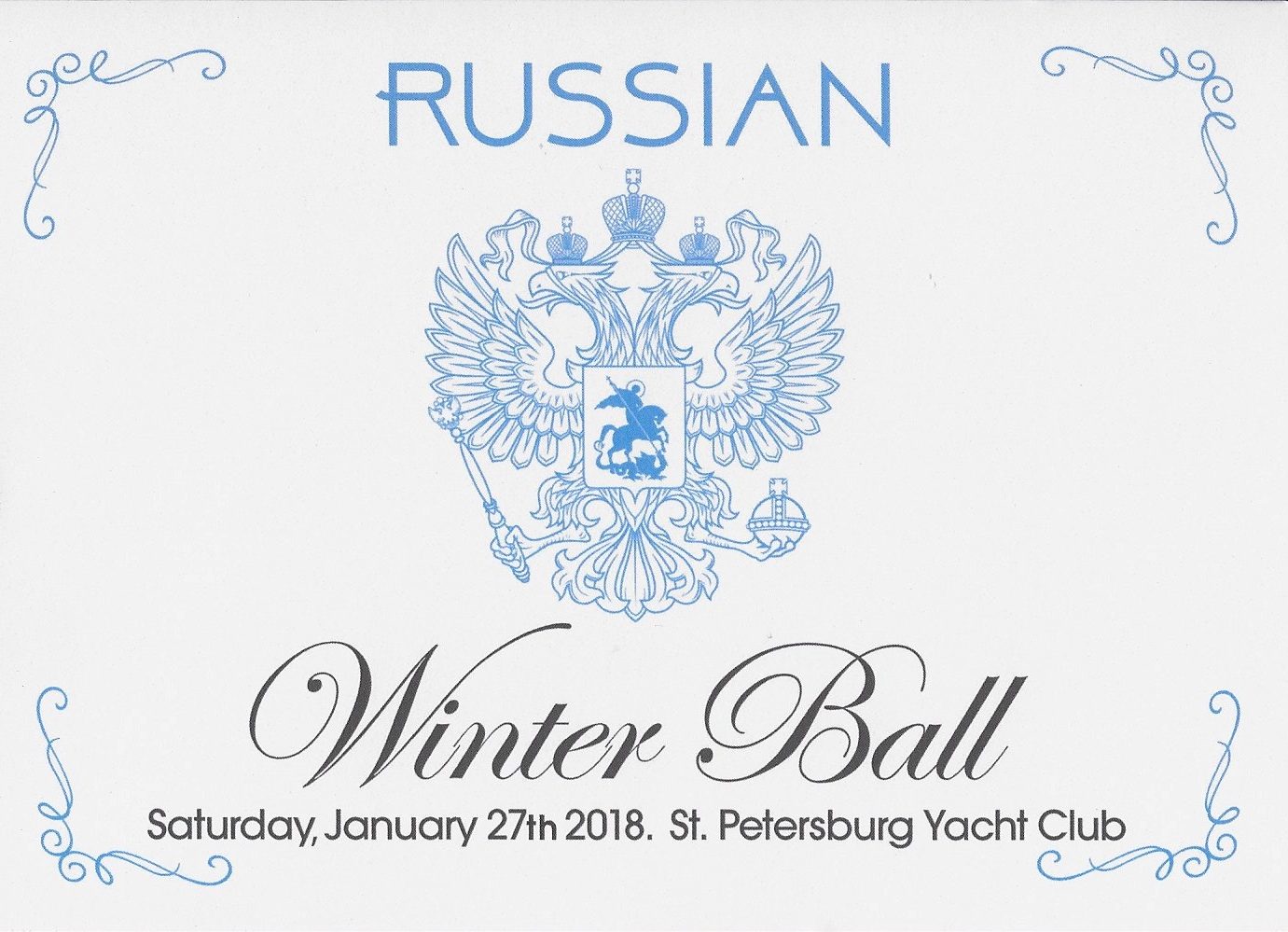 The Winter Ball is one of the highlights of 2018!  Fine food, Extravagant decorations, Exciting dance music, and a spectacular silent auction await you on Saturday, January 27, 2018 at the St. Petersburg Yacht Club.
Wouldn't a ticket to the Winter Ball make a great Christmas gift!  Or a fantastic way to spend some of the money you might receive for Christmas!  Remember, the tickets are "on sale" until December 31 with an early bird discount.  You will see this option when you click on the payment page and the shopping cart.
Reception: 6:30
Welcome: 7:15
Special Musical Program: 7:30
Dinner: 7:45
Honorary Chairpersons
John and Margo Catsimatidis
Black Tie Optional
Dancing to Live Music
Special Silent Auction
RSVP via enclosed envelope,
or you can sign up on our website at www.russianheritage.org
where you can pay by paypal or credit card.
Early bird discount tickets until December 31.
This is our 22nd special Russian Heritage Ball. It is one of the highlights of the year.
Come to enjoy this magical night?
All profits will go to the Russian Heritage Student and Scholarship Fund.