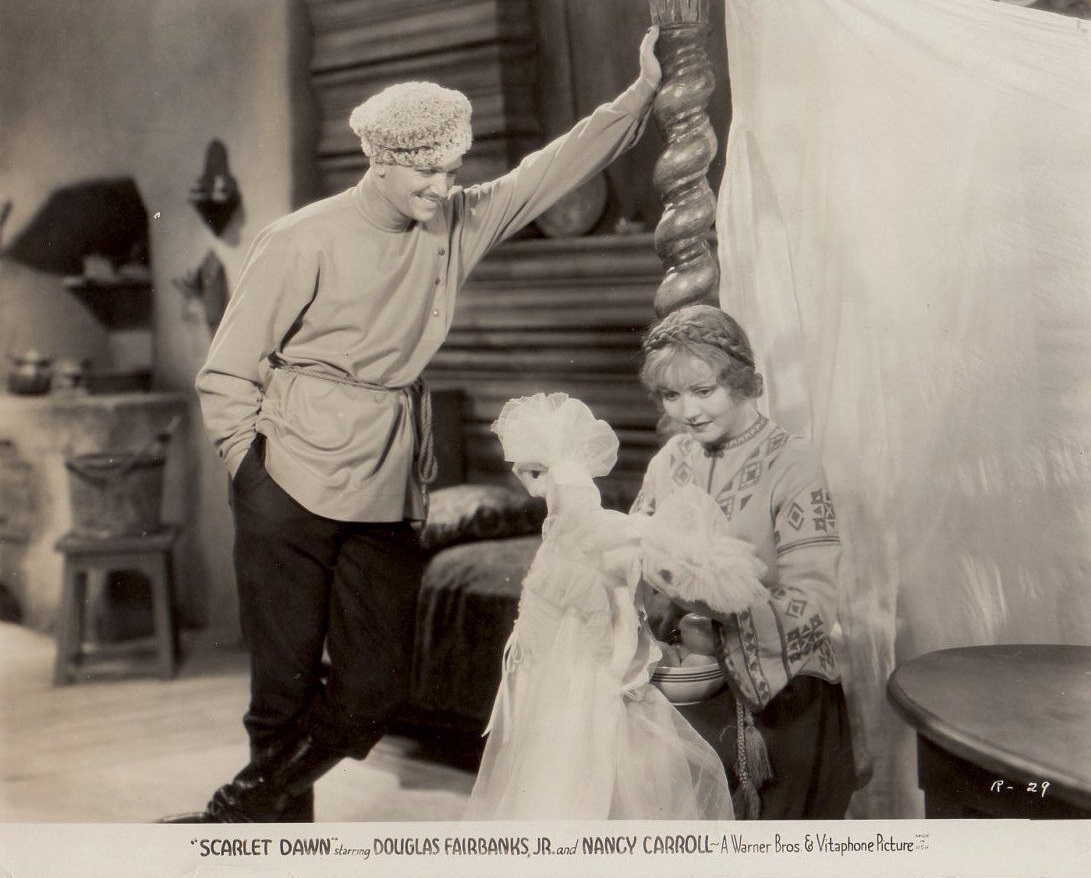 November 2
This Day in History: (November 2nd)
1969:
BOOK: Only One Year, A Memoir (Svetlana Alliluyeva)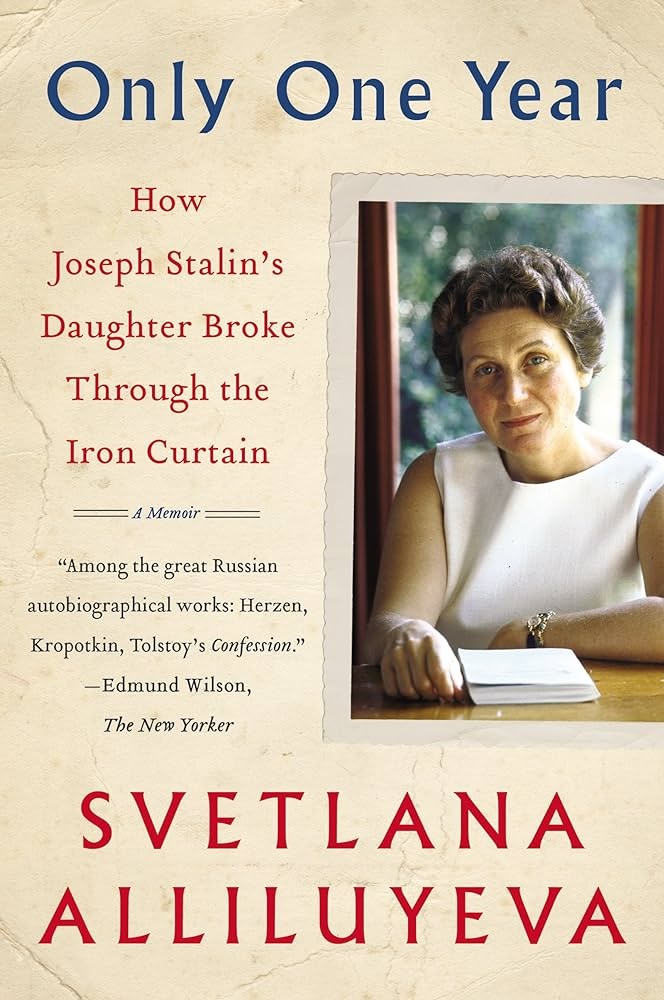 The story of Only One Year begins on December 19, 1966, as Svetlana Alliluyeva leaves Russia for India, on a one-month visa, in the custody of an employee of the Soviet Ministry of Foreign Affairs. It ends on December 19, 1967, in Princeton, New Jersey, as she and two American friends join in a toast to her new life of freedom. That year of pain, discovery, turmoil, and new hope reaches its climax with her decision to break completely from the world of Communism, to turn her back on her country, her children, and the legacy of her notorious father—Joseph Stalin. Why did she make such a drastic choice? This book, a detailed account of reality in the USSR, is her explanation. Frank, fascinating, and thoroughly engrossing, 'Only One Year' reveals life behind the Iron Curtain, the risks and subterfuge of defection, and one extraordinary woman's fight for her future.
Svetlana Iosifovna Alliluyeva (1926-2011), later known as Lana Peters, was the youngest child and only daughter of Joseph Stalin and Nadezhda Alliluyeva. In 1967, she defected and became a naturalized citizen of the United States. She returned briefly to the Soviet Union in 1984, but then moved back to the United States and died in Wisconsin in November 2011.
CIA's Book Review File:
https://www.cia.gov/readingroom/docs/CIA-RDP88-01350R000200180007-8.pdf
Available: 
https://www.amazon.com/Only-One-Year-Svetlana-Alliluyeva/dp/0062442627
1955:
Event: In Iowa, Russian agricultural experts study corn and hog farming on a typical American farm for possible use back home. Then they are introduced to something that doesn't grow on the farm – ice cream sundaes in an air conditioned soda shop. Meanwhile, American Farmers are also touring farms in Russia.
https://www.imdb.com/title/tt0047819/ 
Video Footage: Russian Exchange Farmers Touring USA (CLIP)
https://www.efootage.com/videos/54394/russians-farming-tour-us-1955 
1932:
Movie: Scarlet Dawn (1932) USA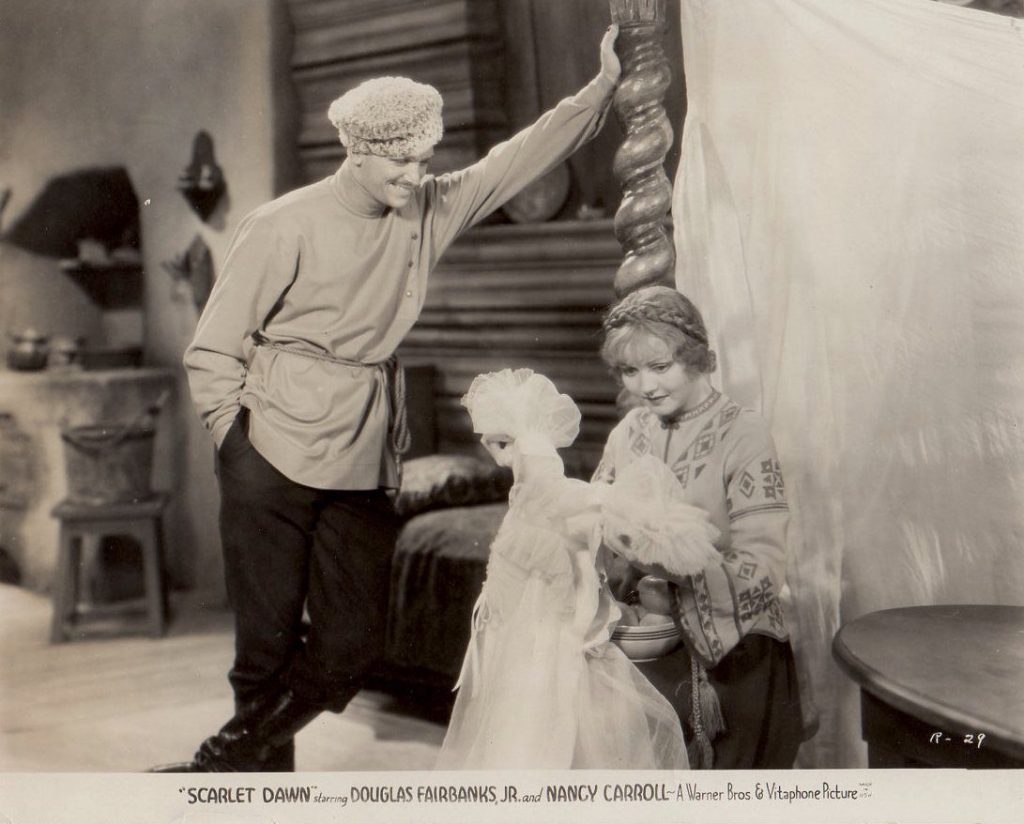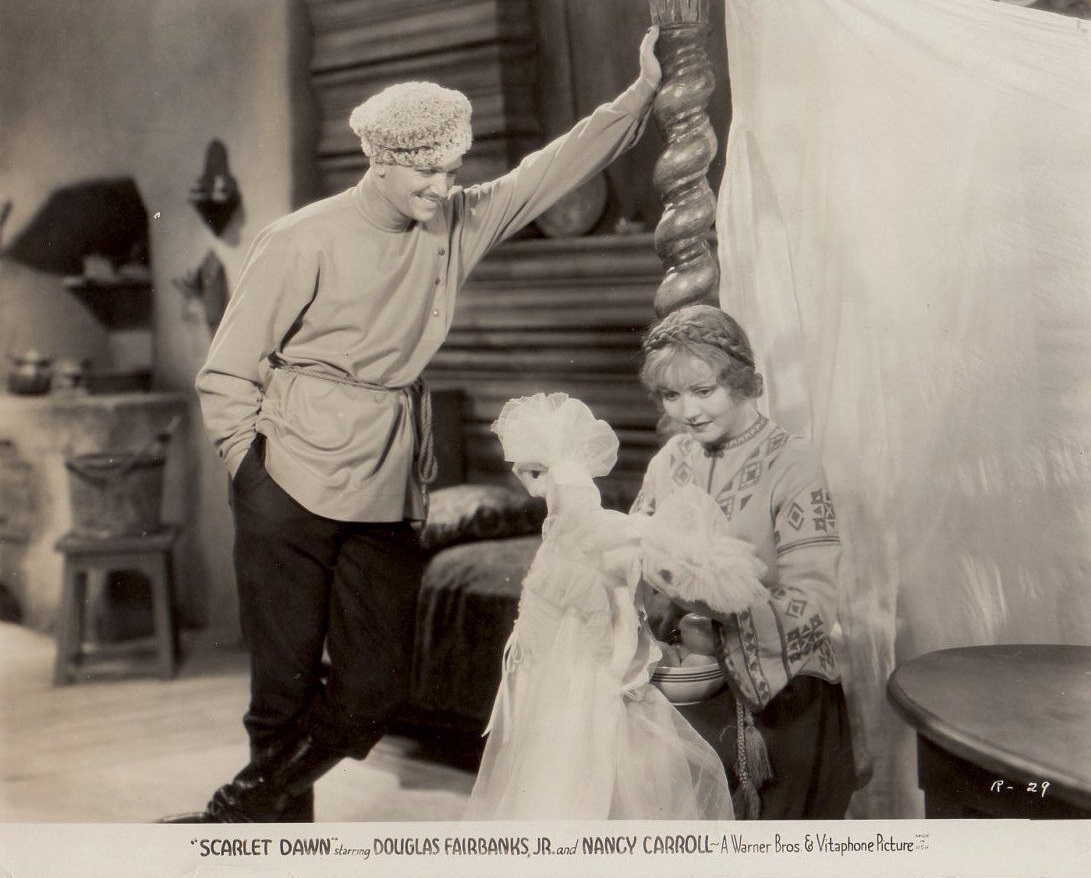 A Russian aristocrat and his servant girl escape to Constantinople, Turkey during the Russian Revolution.  
https://www.imdb.com/title/tt0022308/ 
https://en.wikipedia.org/wiki/Scarlet_Dawn 
Trailer:
https://youtu.be/pp8kXzhZEOo?si=UXI89shC-zgmIIWa 
The Movie Is Available Online, to Rent: 
https://www.youtube.com/watch?v=18R5zsRc6ME 
1970:
Movie: Three Sisters (1970) UK
Nearly a thousand miles away from their beloved Moscow, Chekhov's Three Sisters live in virtual exile. Olga, a schoolmistress, attempts to support her siblings and the home that is the sole legacy of their late father.
https://www.imdb.com/title/tt0066454 
https://en.wikipedia.org/wiki/Three_Sisters_(1970_film) 
Full Movie Available Online:
https://ok.ru/video/1251786492506 
2007:
People: Igor Moiseyev (Russian: Игорь Александрович Моисеев)
(21 January [O.S. 8 January] 1906 – 2 November 2007) 
was a Russian ballet master, dancer, choreographer and pedagogue. Moiseyev was widely acclaimed as the greatest 20th-century choreographer of character – folk dance, with more professionalism and theatrics. His World Famous Dance Ensemble, traveled around the globe, with sold out theatres. 
https://en.wikipedia.org/wiki/Igor_Moiseyev
Resting Place: Novodevichye Cemetery, Moscow, Russia
https://www.findagrave.com/memorial/22622998/igor-aleksandrovich-moiseyev
1953:
Music: Stranger in Paradise 
is a popular song from the musical Kismet (1953), credited to Robert Wright and George Forrest.  Like almost all the music in that show, the melody was taken from music composed by Alexander Borodin (1833–1887), in this case, the "Gliding Dance of the Maidens", from the Polovtsian Dances in the opera Prince Igor (1890). The song in the musical is a lovers' duet and describes the transcendent feelings that love brings to their surroundings. Later versions were mostly edited to be sung by male solo artists.
Sample (minus):
https://youtu.be/4lCePC7BU54?si=5lwmKONEOqHwpjir 
From the Musical, Movie Scene, 1955: 
https://youtu.be/OkrySYJuJAo?si=M9TxiNMP2f2LN6Sx&t=57 
Tony Bennett, probably is best recognized with his song, 1953:
https://youtu.be/jzA8gwfJr9I?si=OJjIy8gC_2g89RBM 
Copyright Disclaimer under section 107 of the Copyright Act 1976, allowance is made for "fair use" for purposes such as criticism, comment, news reporting, teaching, scholarship, education and research.
Fair use is a use permitted by copyright statute that might otherwise be infringing.
Non-profit, educational or personal use tips the balance in favor of fair use.
We do not own this content. All credits go to its rightful owner.