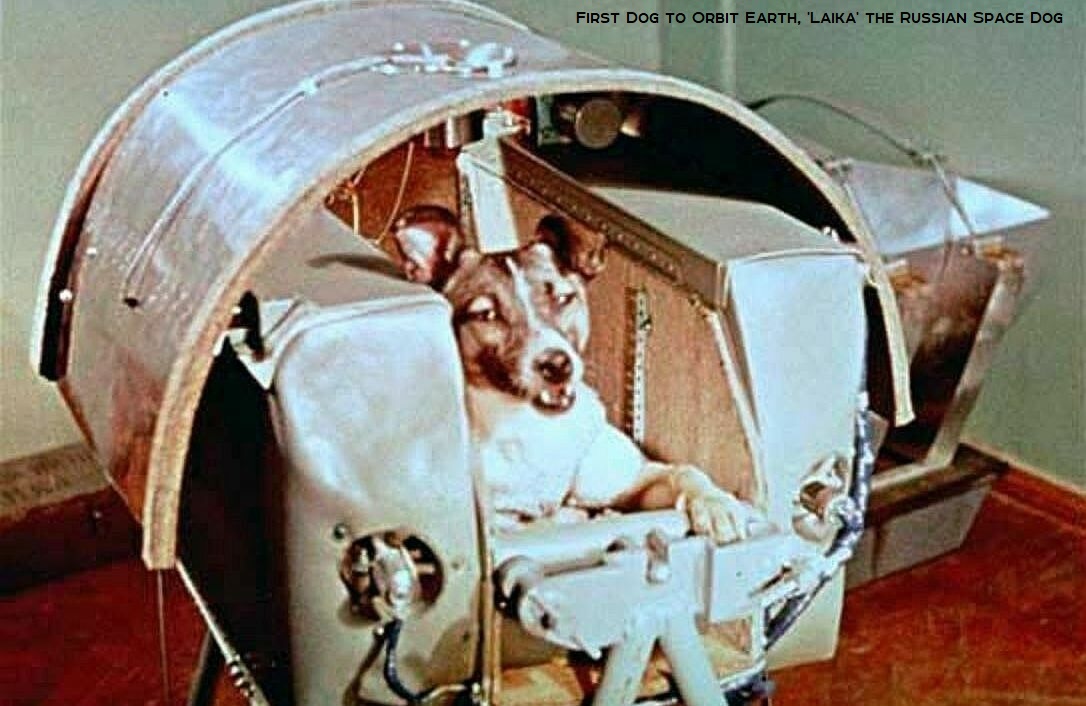 November 3
This Day in History: (November 3rd)
1946:
EVENT: Russian American WW2 Monument, Dedicated, Jackson Township, New Jersey
There are several monuments located in this triangular park called "Pushkin Park," which is located across St. Vladimir's Russian Orthodox Church and Rova Farm, Intersection of Route 571 & Perrineville Road, Cassville section of Jackson Township, New Jersey 08527. This WW2 monument lists 100's of Russian Americans who fought during WW2 against Nazi Germany and with the Japanese, some of which lost their lives.
https://www.findagrave.com/memorial/219046028/monument,_world_war_ii 
1957: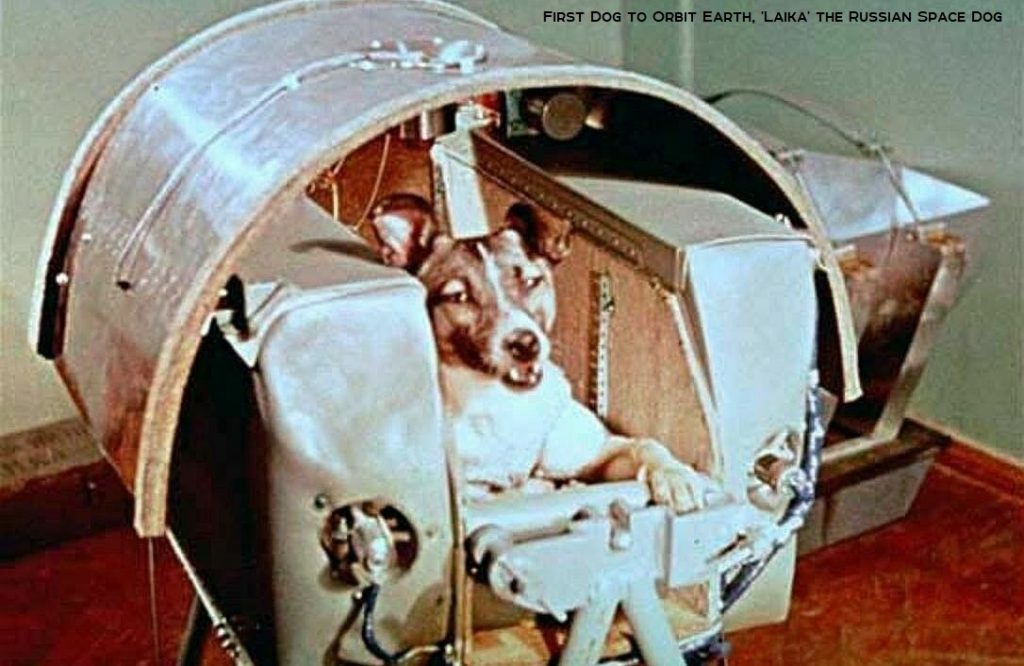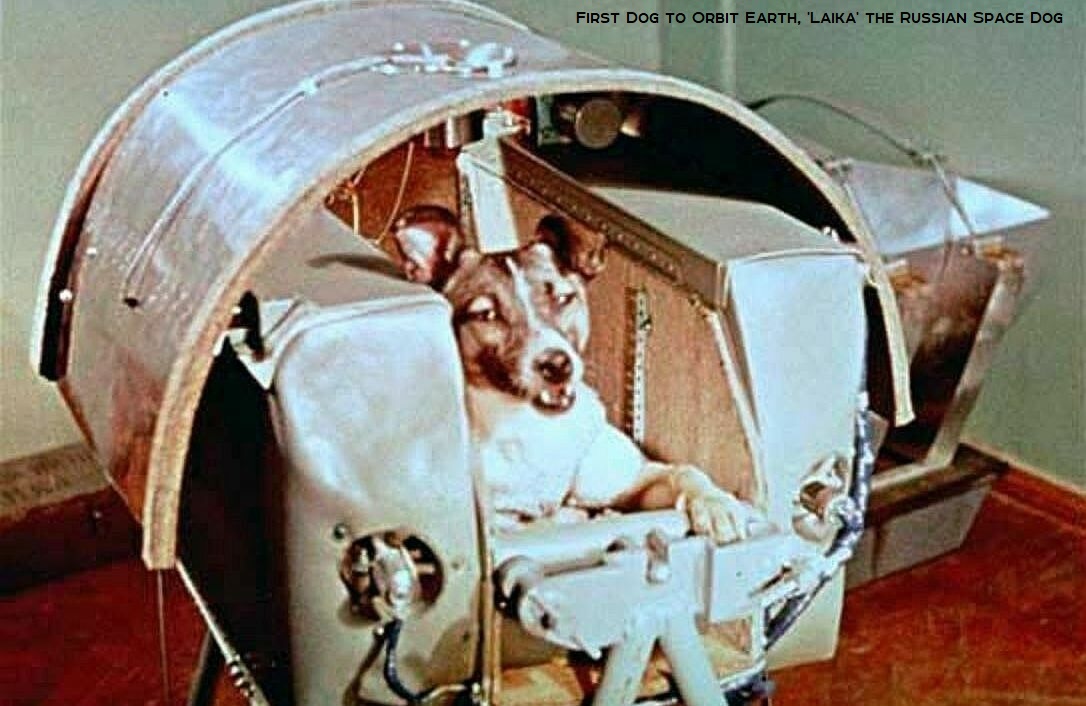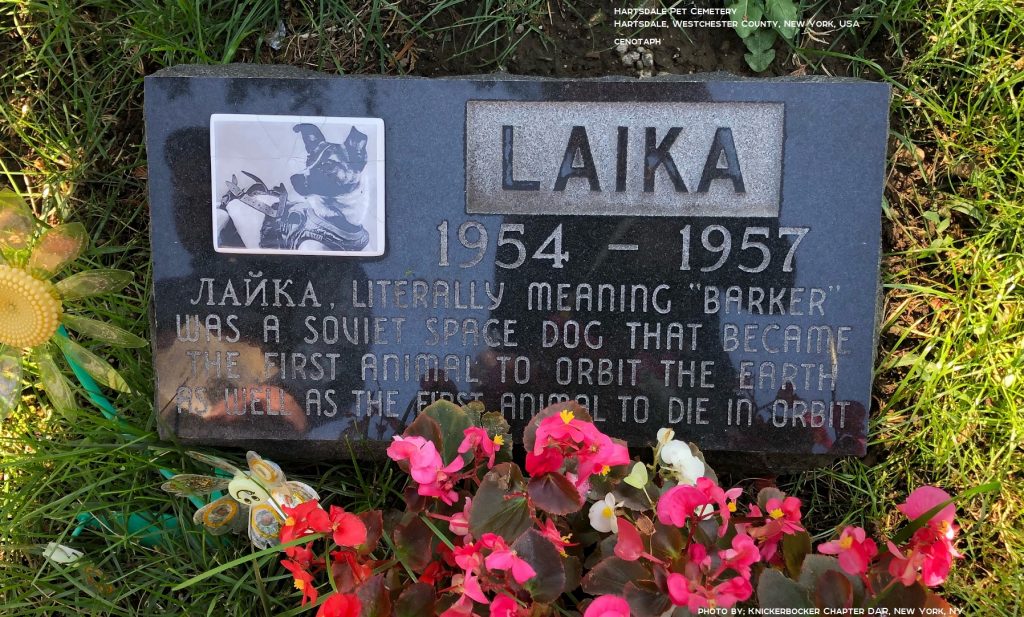 EVENT: 
Laika "Kudryavka" Russian – Soviet Space Dog
(Russian: Лайка)
Birth       1954
Death     3 Nov 1957
Laika, literally meaning "barker" was a Space Dog that became the first animal to orbit the Earth
as well as the first animal to die in orbit on this day. There is a Pet Cemetery in Westchester new York, that ha a memorial – cenotaph dedicated to this Dog and event.
https://en.wikipedia.org/wiki/Laika 
https://www.findagrave.com/memorial/184918989/laika-soviet_space_dog 
Video: What Happened to Laika the First Dog in Space? (2020)
https://youtu.be/TlUzcyxKuUk?si=YQ8Ufefo1GVUB7Vs 
1993: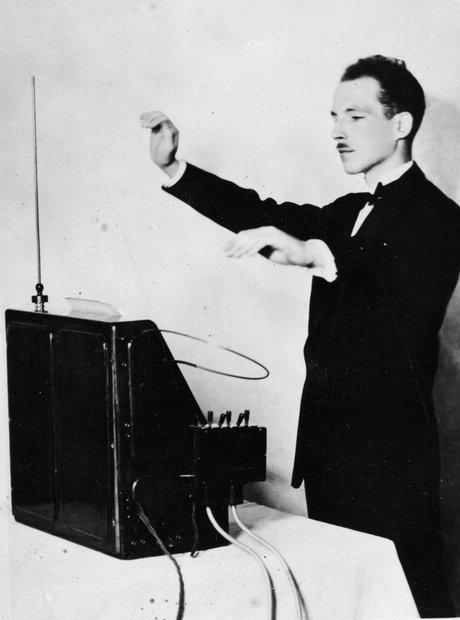 PEOPLE: Leon Sergeevich "Lev" Theremin
(Russian: Лев Сергеевич Термен)
Birth     28 Aug 1896     Saint Petersburg, Russia 
Death     3 Nov 1993 (aged 97)     Moscow, Russia 
Burial     Kuntsevskoye Cemetery     Moscow, Russia
Inventor.  He invented the Theremin a Musical Instrument that used hand motion not direct touching of the hands to create the sound. It's was first introduced in the 1920's. Leon Theremin also invented the first motion detector for automated doors that we use and worked on an early burglar alarm systems. He also devised the interlace technique for improving the quality of a video signal, still widely used in video and television technology.
https://en.wikipedia.org/wiki/Leon_Theremin 
https://www.findagrave.com/memorial/204391710/leon-sergeyevich-theremin 
Video:
https://youtu.be/8-TSkHwZaag?si=FxhjddQ7NgQmnc4R
2002:
PEOPLE: Jonathan Harris (Charasuchin)
(Russian: Иван Чарасучин)
Birth     6 Nov 1914 Bronx, New York 
Death     3 Nov 2002 (aged 87) Los Angeles, California
Burial     Westwood Memorial Park, Westwood, Los Angeles County, California
Actor. Born Jonathan Charasuchin, the son of Russian immigrants, in the Bronx, New York he grew up in Brooklyn. Harris received a pharmacology degree from Fordham University, but after seeing several local plays he decided he wanted to pursue acting. To correct his Brooklyn accent he watched hundreds of British movies, changed his name, and then joined the Millpond Playhouse in Long Island. His Broadway debut was in 1942's 'Heart of the City.' During WWII he toured with the USO in the Pacific Theater. Upon his return he landed a co-starring role in the 1957-1960 series 'The Third Man'. In 1965 he was cast in his most famous role, Dr. Zachary Smith in the pilot for 'Lost in Space.' He would later appear as guest roles in 'Night Gallery,' 'Bewitched,' 'Ghost and Mrs. Muir,' 'Sanford and Son' and 'Get Smart.' By 1982 he all but retired from on screen performances and devoted himself to voice-over work.
https://www.imdb.com/name/nm0364893 
https://en.wikipedia.org/wiki/Jonathan_Harris 
https://www.findagrave.com/memorial/6905115/jonathan-harris 
Video Documentary:
https://youtu.be/C6kMNqQ-o5k?si=WGnpBm-7KkgDq3yB 
Copyright Disclaimer under section 107 of the Copyright Act 1976, allowance is made for "fair use" for purposes such as criticism, comment, news reporting, teaching, scholarship, education and research.
Fair use is a use permitted by copyright statute that might otherwise be infringing.
Non-profit, educational or personal use tips the balance in favor of fair use.
We do not own this content. All credits go to its rightful owner.