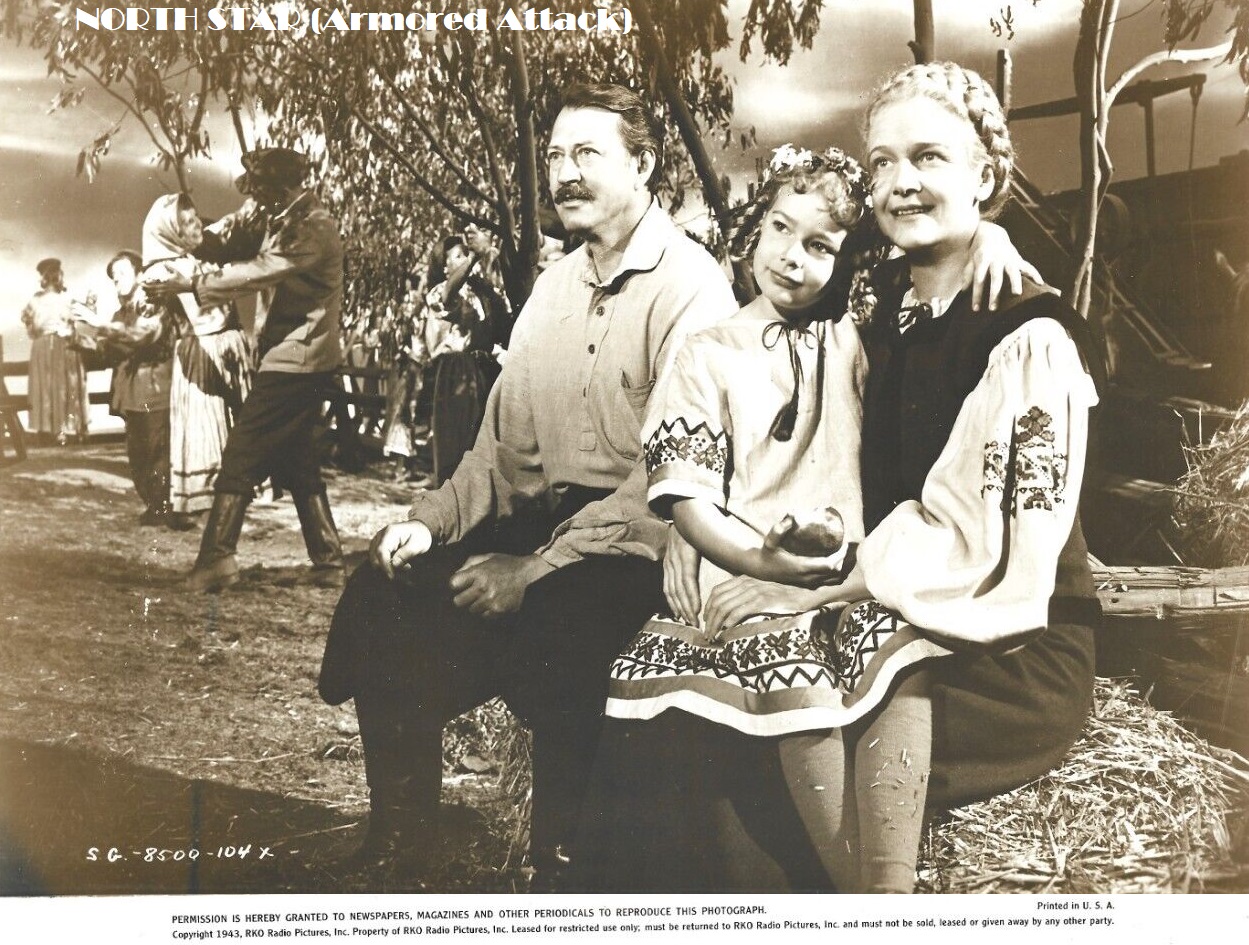 November 4
This Day in History: (November 4th)
1890:
OPERA: Prince Igor (Князь Игорь), Alexander Borodin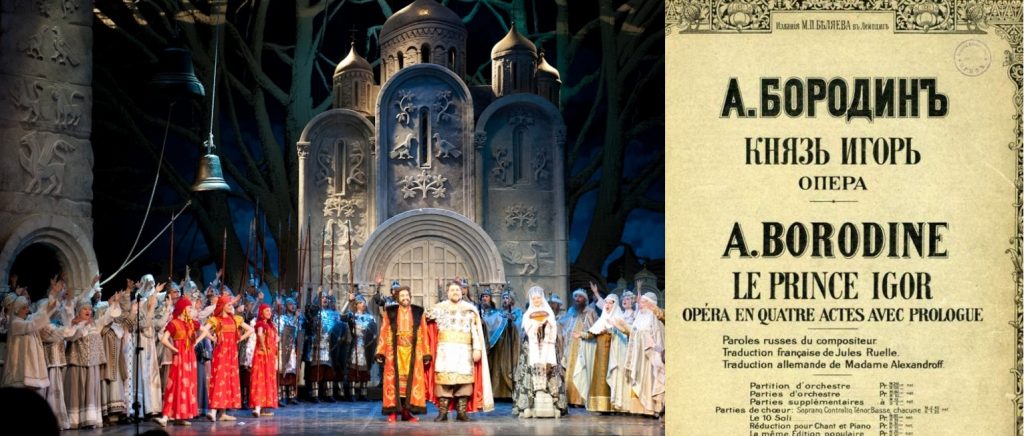 Prince Igor is an opera in four acts with a prologue, written and composed by Alexander Borodin. The composer adapted the libretto from the early Russian epic The Lay of Igor's Host, which recounts the campaign of the 12th-century prince Igor Svyatoslavich against the invading Cuman ("Polovtsian") tribes in 1185. He also incorporated material drawn from two medieval Kievan chronicles. The opera was left unfinished upon the composer's death in 1887 and was edited and completed by Nikolai Rimsky-Korsakov and Alexander Glazunov.
https://en.wikipedia.org/wiki/Prince_Igor
LIVE Performance by Kirov Opera in St Petersburg, Russia, 1998
https://youtu.be/un1rtMjtYzM?si=3H1CDieCZ_SnXXKP
1907:
PRODUCT: Faygo Beverages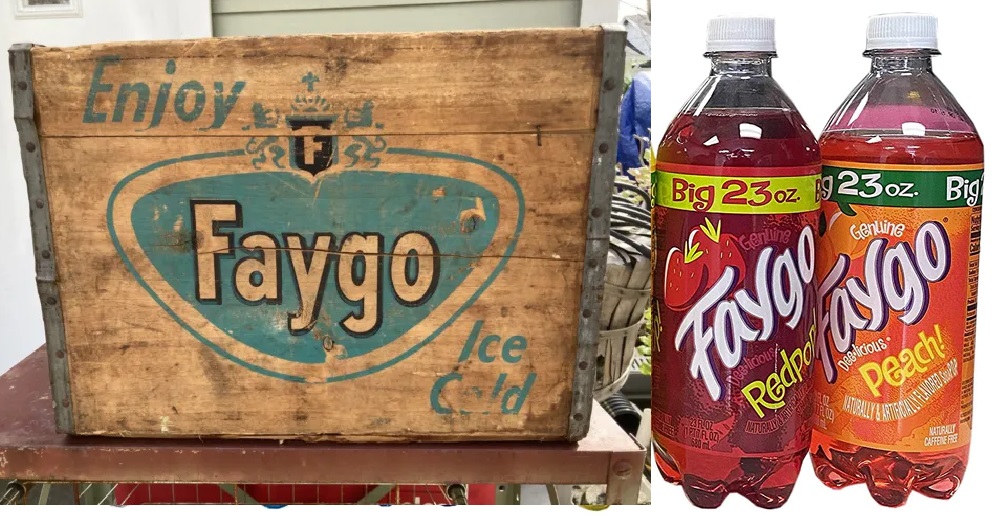 Is a soft drink company headquartered in Detroit, Michigan. The beverages produced by the company, branded as Faygo.
Faygo was founded as Feigenson Brothers Bottle Works by Russian baker immigrants Benjamin and Perry Feigenson. The original flavors of Faygo (fruit punch, strawberry, and grape) were based on cake frosting recipes used by the Feigensons in Russia. Initially, the brothers used a horse-drawn wagon for deliveries and lived above the bottling plant.
The company is still popular to this day. There are now more than 50 Faygo flavors available.
https://en.wikipedia.org/wiki/Faygo
https://www.clickondetroit.com/news/2019/11/04/on-this-day-in-1907-feigenson-brothers-introduce-first-version-of-faygo-pop-in-detroit/
1943:
MOVIE: The North Star (also known as Armored Attack) USA
Released November 4, 1943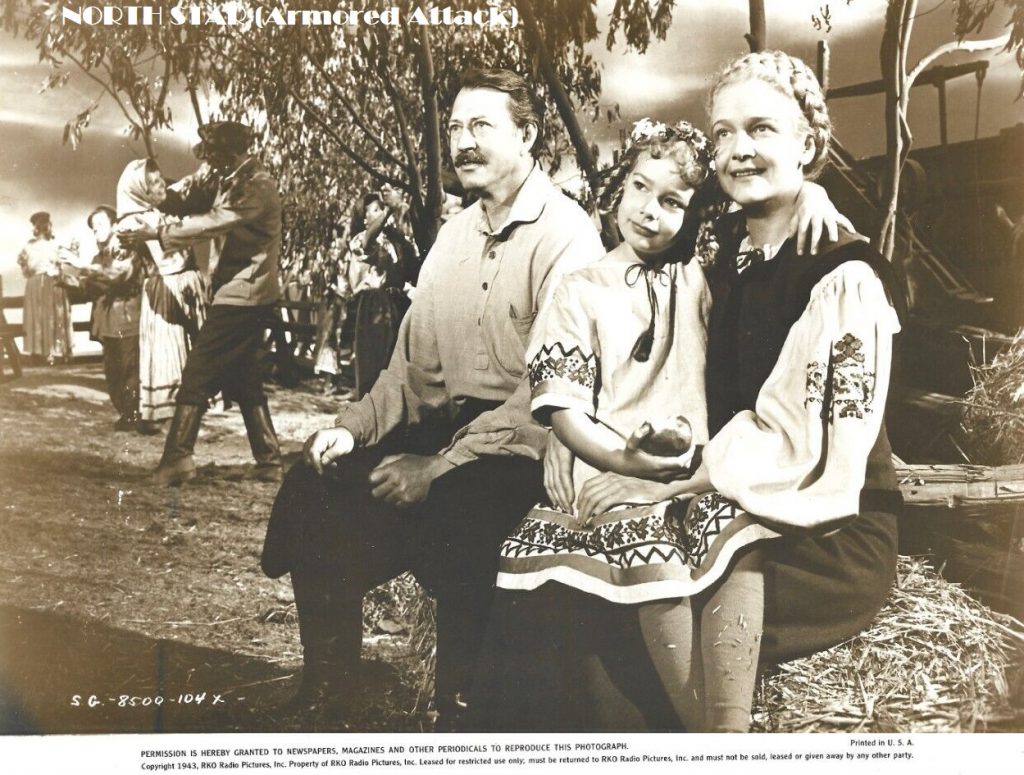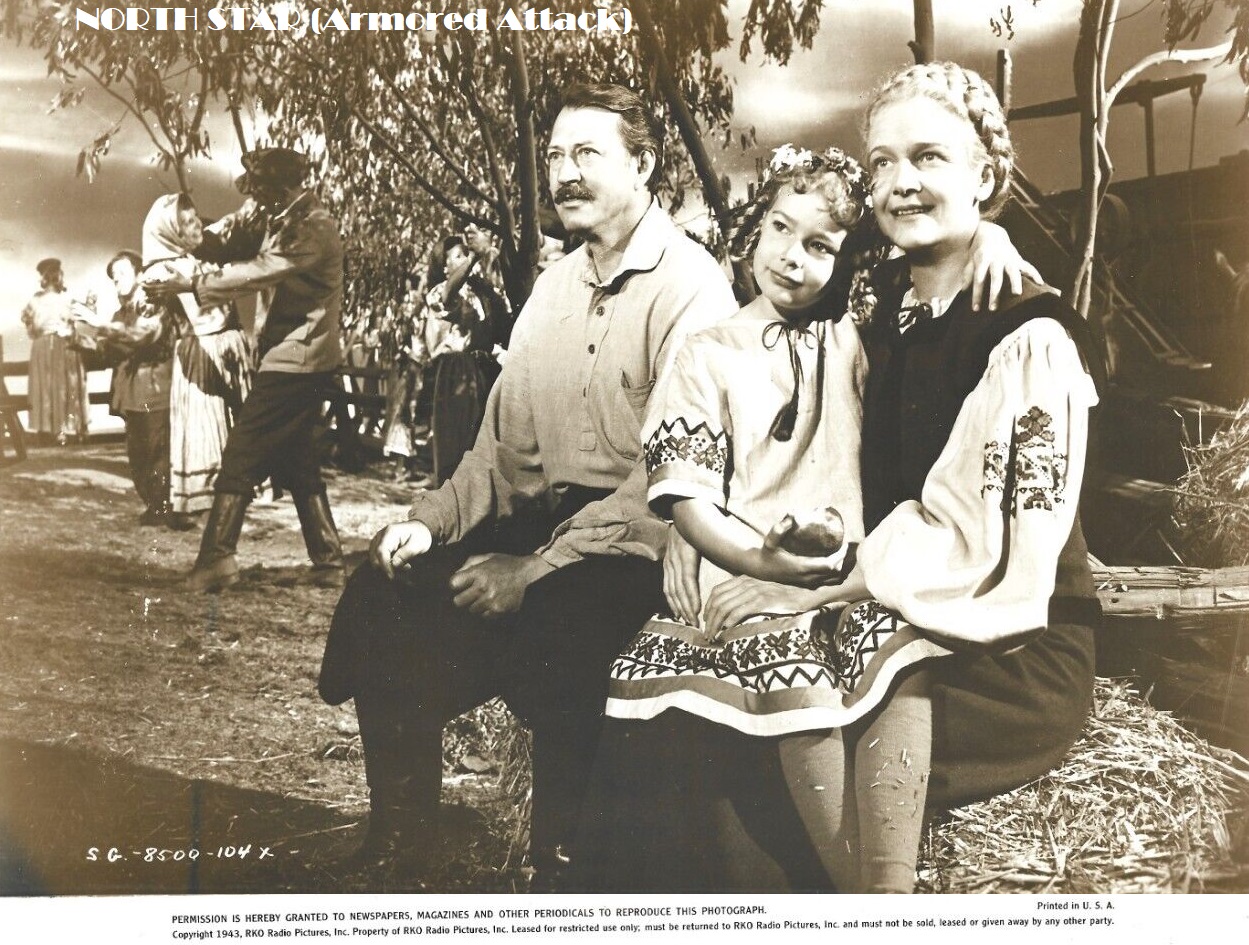 – This is a war film produced by Samuel Goldwyn Productions and distributed by RKO Radio Pictures.
Storyline: In June 1941 Ukrainian villagers are living in peace. As the school year ends, a group of friends decide to travel to Kiev for a holiday. To their horror, they find themselves attacked by German aircraft, part of the Nazi invasion of the Soviet Union. Eventually their village itself is occupied by the Nazis. Meanwhile, men and women take to the hills to form partisan militias.
The full brutality of the Nazis is revealed when a German doctor (Erich von Stroheim) uses the village children as a source of blood for transfusions into wounded German soldiers. Some children lose so much blood that they die. A famous Russian doctor (Walter Huston) discovers this and informs the partisans, who prepare to strike back. They launch a cavalry assault on the village to rescue the children. The Russian doctor accuses the German doctor of being worse than the convinced Nazis, because he has used his skills to support them. He then shoots him. The peasants join together, and one girl envisions a future in which they will "make a free world for all men".
LINKS:
https://en.wikipedia.org/wiki/The_North_Star_(1943_film)
https://www.imdb.com/title/tt0036217/
VIDEOS:
https://www.youtube.com/watch?v=ejVIJUx0l44
https://www.dailymotion.com/video/x492zqe
RUSSIAN he CREW & STAFF:
– Inna Gest (1921–1964)
– Sonia Darrin
– Ilia Khmara (1896–1989)
– Tamara Laub
– Serge Protzenko (1894-1984)
– Jack Vlaskin (1895–1971)
– Marie Vlaskin
– Samuel Goldwyn (1879–1974)
– Robert Stephanoff (1889–1951)
– Zina Voynow (1911-1998)
1946:
PEOPLE: Alexander Shoumatoff (Александр Шуматов)
Born 4 Nov 1946, Mt. Kisco, New York, USA
American writer known for his literary journalism, nature and environmental writing, and books and magazine pieces about political and environmental situations and world affairs.  He was a staff writer at The New Yorker magazine from 1978 to 1987, a founding contributing editor of Outside magazine and Condé Nast Traveler, and was the senior-most contributing editor to Vanity Fair since its re-inception in 1986 through 2015.
Shoumatoff descends from a family of the Russian nobility he traced back dozens of generations in his 1982 book, Russian Blood. The Schoumatoff family were originally Baltic German Schumacher and had migrated to St. Petersburg and been ennobled under Peter the Great. His paternal grandmother, Elizabeth Shoumatoff, was a portrait artist who was painting President Franklin Roosevelt when he collapsed before her with a cerebral hemorrhage and she escorted his mistress Lucy Rutherford away from the scene before the media arrived. Her brother (Shoumatoff'sgreat uncle) Andrey Avinoff, was a "gentleman-in-waiting" to the Tsar at the time of the Soviet Revolution, was an artist, was the world top lepidopterist who was fictionalized by Nabokov in Dar (The Gift), and became the director of the Carnegie Museum of Natural History in Pittsburgh from 1925 to 1945, and was profiled before his death in 1948 by The New Yorker. His paternal grandfather, Leo Shoumatoff, was the business manager of Igor Sikorsky's aircraft company, which developed the helicopter and the first passenger airplane. His other grandfather was a Colonel in the Empress's cavalry guard. His father Nicholas Shoumatoff was an engineer who designed many of the paper mills around the world, was an entomologist, and well-known alpine ecologist who wrote the books Europe's Mountain Center and Around the Roof of the World, whose obituary was featured in The New York Times.
https://en.wikipedia.org/wiki/Alex_Shoumatoff
https://www.dispatchesfromthevanishingworld.com/
https://www.facebook.com/alex.shoumatoff
His Book: Russian Blood (2014)
https://www.amazon.com/Russian-Blood-Alex-Shoumatoff/dp/0987806521
1981:
PEOPLE: Tatiana Kovylina (Татьяна Ковылина)
Born: 4th November, Kazan Russia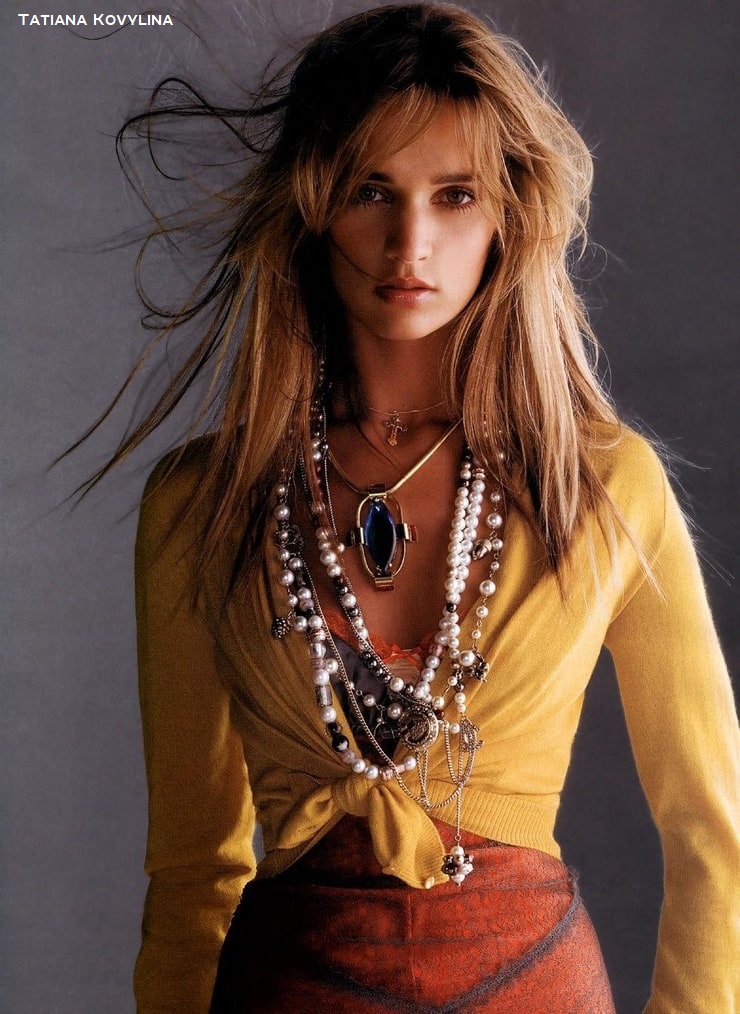 She is a Russian – British model. She has appeared in advertisements for Ann Taylor, Calvin Klein Jeans, Cole Haan, and in 2002, she was on the cover of Madame Figaro. In 2005, she walked the runway for Victoria's Secret, which she returned to in 2009. In 2016, Kovylina co-founded Silou London, a London-based activewear brand. She currently resides in England, has four children with her former husband Yuri Shefler, a Russian born British billionaire businessman.
LINKS:
https://en.wikipedia.org/wiki/Tatiana_Kovylina
https://www.instagram.com/siloulondon/?hl=en
SHORT CLIP of her on Victoria Secrets:
https://youtu.be/OwVxJVn_QgY?si=dFHudOUeJcelRGLd
Interview:
https://youtu.be/P_9fmm9pDKc?si=VzVBrq6Dj1pyw111
2021:
PEOPLE: Roger "The Mad Russian" Zatkoff  
Birth     ​25 Mar 1931    ​Hamtramck, Wayne County, Michigan
Death  ​4 Nov 2021 ​(aged 90)    
Professional Football Player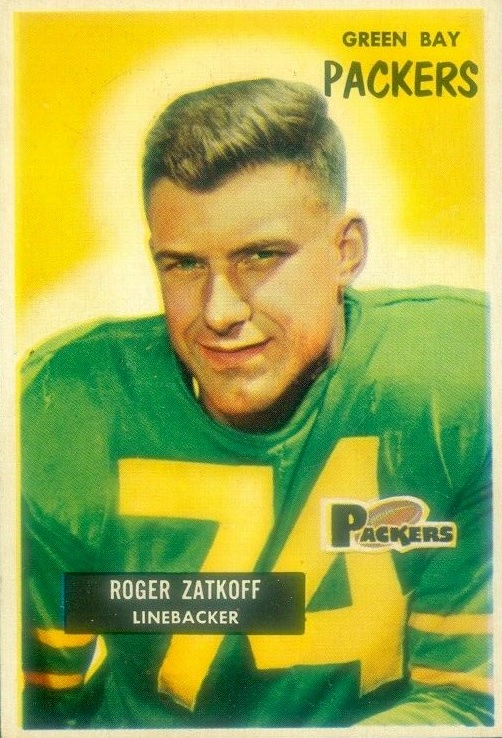 His father was born in Russia, and part of the Old Believers Jurisdiction. For 6 seasons he played for the Green Bay Packers (1953-1956) and the Detroit Lions (1957-1958). He was drafted in the 1953 National Football League(NFL) draft in round 5 pick 55 out of Michigan in the tackle position by the Green Bay Packers. He played in the linebacker position the whole time he was with the Packers. In September of 1957 after refusing to go to the Cleveland Browns or the Los Angeles Rams a deal was finally made to trade him to the Detroit Lions for his final 2 years in the NFL. His nickname was "The Mad Russian."
When he retired he formed his own business, "Zatkoff Seals & Packings" in 1959 that became the largest independent distributor of seals in North America. His family continues to operate it in Detroit Michigan.
He was inducted into the University of Michigan, Athletic Hall of Honor in 1985.
https://en.wikipedia.org/wiki/Roger_Zatkoff
https://www.findagrave.com/memorial/233903926/roger-zatkoff
Copyright Disclaimer under section 107 of the Copyright Act 1976, allowance is made for "fair use" for purposes such as criticism, comment, news reporting, teaching, scholarship, education and research.
Fair use is a use permitted by copyright statute that might otherwise be infringing.
Non-profit, educational or personal use tips the balance in favor of fair use.
We do not own this content. All credits go to its rightful owner.