At the annual meeting on April 13, 2019 new officers and board members were elected. Congratulations to the following new leaders, and let's support them in the upcoming Russian Heritage activities.
OFFICERS
(two-year term):
President
:
KATO HETSCHINOFF
;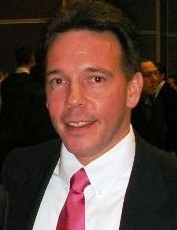 Vice President
:
VICTORIA PEPPARD
;
Secretary
:
COREY MERENDA
;
Treasurer
:
ANASTASIYA DYCUS
.
DIRECTORS
(two-year terms):
ZHANNA THOMAS; ZHENYA DAVENPORT; MARY STENOV; ZINA DOWNEN.
DIRECTORS
(one-year replacement terms):
SAM MANDELBAUM; INNA RUEFLE; JULIA RADIVILOVA.
NATALIYA SCARBERRY
has one year remaining of her two-year term. (For more information about these Board Members, go to Organization Page.)